This club is only meant for the wellness of lefties, we are conducting special wellness program for the lefties at various levels i.e. Genius Lefty Students, Women and celebration of International Left Hander's Day.
For more information please drop a mail to donateforlefties@indianlefthanderclub.com.
---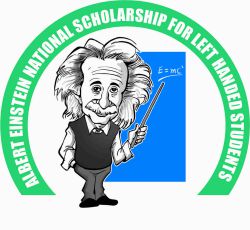 Albert Einstein National Scholarship for left handed students (1st to 12th)
In this initiative we will conduct an exam for the students of 01st to 12th std and will offer the scholarship of Rs. 11000/- to 1 lefty merit holder(As per the rank/score) from each class
---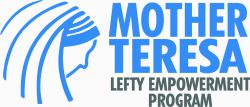 Mother Teresa Left handed Empowerment Program
This is a lefty orientation program wherein needy lefties from each sector and background i.e. Student (Higher Education only), Businessman, Entrepreneurs & Professionals etc. will be encouraged and backed with the financial assistance and consultation as per the need. Herein also only talent is the constraint.
---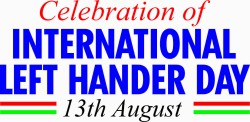 Celebration of International Left Hander's Day :
Every year we organize a function in respect of celebration of International Left Hander's day on 13th August. In the forefront we are planning to organize the first ever 'Left handed people's Conclave' and even we will have fun and entertainment programs in presence of left handed celebrities.
---
So, if these ideas appealing your heart, you can contribute at the best of your possibilities as per given details:
Indian Left handers club
A/c no -60255721730
Bank of Maharashtra
Branch -N-3 Cidco
Aurangabad
IFSC code - MAHB0000938

Note : Tax Exemptions under section 80G is applicable on all donations
For any details kindly mail us on donateforlefties@indianlefthanderclub.com or call us on +91-9850385877